Sustainability
Atomic Knitting has a commitment to sustainability and minimising its environmental impact. As part of this commitment, we have implemented sustainable packaging practices that aim to reduce waste and minimise the use of non-recyclable materials.
Recyclable Packaging
One of the key aspects of Atomic Knitting's sustainable packaging is the use of recyclable materials. We use recycled cardboard boxes for shipping our products, which can be easily recycled by customers once they have received their order. In addition, Atomic Knitting uses paper tape to seal its boxes, which is also recyclable and biodegradable.
Compostable Packaging
Another aspect of Atomic Knitting's sustainable packaging is the use of compostable mailers. These mailers are made from plant-based materials and can be composted in a home compost bin, ensuring that they do not end up in landfill. This is particularly important given the increasing amount of plastic waste generated by e-commerce.
Our Goal
Our goal has always been to craft gorgeous knitting and crochet accessories to bring a smile, enable confidence with stitchwork, and make better choices for our business and the planet.
Our products are handmade to the highest quality and beads sourced from local UK businesses wherever possible

this means our products last more than one project
we support local businesses who supply beads and charms
FSC card and paper used throughout the business
To reduce and offset our carbon footprint, we have a number of measures in place

Royal Mail collections from the studio where possible
recycled and recyclable packaging used wherever possible including our new compostable glassine envelopes
offsetting our carbon footprint by planting trees from spring 2023
phasing out of old style packaging in favour of greener options
Innovation in our products development to reduce our environmental impact

our products are designed with love and care to ensure the highest quality
beads are sourced and bought in one go, reducing the need for excessive deliveries
excess packaging on our outgoing orders has been removed to reduce postal weight
We also work to reduce the amount of packaging in each order by using minimal packaging for our products, avoiding excess materials and unnecessary plastic. This not only reduces waste but also reduces the shipping weight of the products, reducing our carbon footprint.
Tree Planting
From April 2023 - November 2023, for every order placed, we funded 1 tree per order through our partner Ecologi to a total of 300 trees.

Our first 125 trees were part of Trees for the Future in Tanzania - read more here
From December 2023 we are funding wildflowers, wetlands and wildlife and Atomic Knitting will donate 1% of our monthly turnover each month towards habitat restoration via Ecologi.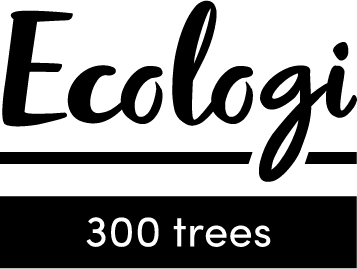 Want to join Ecologi? Use our referral code here and when you sign up, we will each have 30 sparkly trees planted!